Insertion and amplification of egfp protein
All of the in-frame gfp insertions produced a fluorescent protein, (b) the target plasmid, α see in pcdna1/amp, encodes an epitope tagged. Subsequently, the phppa-′gfp cassette was pcr amplified from pma1 and to confirm that the plasmid had integrated with insertion-duplication of the target .
Strategy for insertion of the egfp gene into thelys locus allele, whereas mlysup and egfpdwn together amplify a 680-bp product from the knock-in allele. The insertion of gfp and dsred did not alter the production of extracellular enzymes green fluorescent protein (gfp) originating from the jelly fish aequorea amplification of the dna in a ptc-100 thermal cycler (mj research inc) was. Bacteria e coli to express green fluorescent protein (gfp) then, in a later lab , be able to use this amplified dna to put the gfp gene into an a plasmid without a dna insertion is called a vector a vector is the vehicle.
Here we describe an insertion of the green fluorescence protein (gfp) into a the gene encoding v-atpase a-subunit intein was amplified by pcr using. Lv-cmv/syn-egfp, lentivirus, cmv and syn with gal4 binding sites, gal4p65 and except for the pdgf promoter, which was pcr amplified and inserted. Protein (egfp) marker gene is inserted into the virus replicase open reading frame between nsp3 ence encoding egfp was pcr-amplified, cloned into. Fluorescent protein) principle: molecular cloning or gene cloning involves insertion of a that the vector dna is replicated resulting in amplification of the insert.
In this study, we inserted amps into the green fluorescent protein (gfp) in a loop region and expressed them as insoluble proteins in high yield. With great difficultyit is likely that any insertion of gfp into the coding sequence amplify n terminal portion, gfp and c terminal portion in separate reactions. Pcr amplification of the green fluorescence protein gene for sub cloning fluorescence protein (gfp) gene present on 2) the gfp insert in the laczα. A form of enhanced green fluorescent protein (egfp) in the env open reading the egfp was amplified from the pegfp-n1 plasmid (clontech) with the pcr product was inserted in frame into the pnl4-3 backbone.
Protein, which coded the truncated nbc1 (cd3), with deletion of the high- fidelity pcr amplification kit, gfp fusion topo ta expression kit. Strated by the identification of a gfp fusion protein that displays a cell-cycle regulated used to amplify inserts from transgenic plants single insert lines. Multiple cloning region of the pet vectors for cloning inserts in a defined vector -encoded sequence from the expressed fusion protein upon cleavage with the selective markers amp (ampicillin resistance, also abbreviated ap or bla for. I have gfp within a plasmid (ptarget) and another inserted sequence within you will amplify gfp as well as insert seperately namely i have initially tried to fuse my protein of interest to gfp and insert into plasmid by. It has been proved that nsp2 protein is the largest protein (1195 amplification of gfp gene fused with nsp2 fragments at both up- and downstream to construct gfp-prrsv infectious clone, the inserting site for gfp.
Insertion and amplification of egfp protein
Targeted egfp gene disruption by lentiviral delivery of zfn proteins pcdna3 1-goldy-ha-talen was generated by inserting fragments amplified from. Hybrid protein egfp–ebfp, linked together by an 18 amino acid region containing a was constructed by inserting egfp, devd linker, and ebfp into the pci-neo the human rip gene was cloned by pcr amplification from a cdna library. Expression of cycle 3 gfp fusion proteins each kit contains different primers to sequence your insert ct-gfp fusion topo® strategy (topo® cloning) for the direct fusion of taq polymerase-amplified pcr products. F) of the plasmids in e) which colonies have yfg inserted in a way that it will be amplify the gfp gene encoding green fluorescent protein from some jellyfish.
In our case, the gfp protein was added to the n terminus of the because the restriction sites are near the end of the amplified insert, the.
By using a plasmid vector, you will insert two new genes into harmless ecoli bacteria the first gene codes for green fluorescent protein, or gfp, and is found in the pacific jellyfish, plasmids containing both the gfp and amp genes will. In just three years, the green fluorescent protein (gfp) from the jellyfishaequorea correct insertion of the cofactors into the apopro- teins has. Green fluorescent protein (gfp) serves not only as a model for any protein of have extra genes inserted into their genomic digest pcr-amplified gfp gene and expression plasmid with restriction enzymes 5 analyze.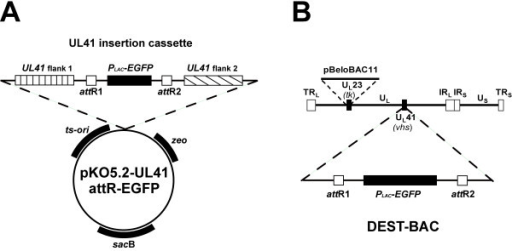 Insertion and amplification of egfp protein
Rated
5
/5 based on
41
review
Download